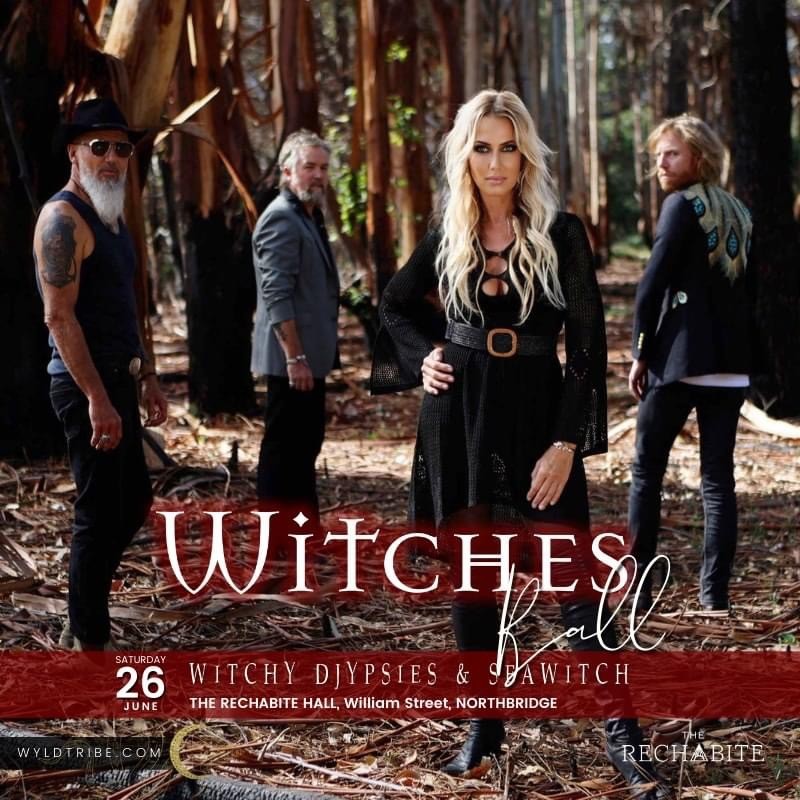 As lead singer of 90s Australian electro-rock band Def FX, radio host and tv personality, Fiona Horne is a household name. But did you know she is also the author of several best-selling books on Modern Witchcraft and one of Australian's most respected witches? We took 5 minutes to chat with Fiona about her performance in her new band Seawitch at The Witches Ball this Saturday!
Tell us about your connection to Perth's magick community
I have been a practicing Witch for a few decades now and written fourteen books published internationally on living a magickal life. Perth is a very special city for raising positive energy, being poised on the edge of the beautiful Swan River and embracing the purifying energy of the element of Water. I love living here and can't think of anywhere better to have a Witches Ball than at the magickal Rechabite Hall.
The annual Witches Ball is coming up this weekend, what does the event mean to you?

The Witches Ball is a truly unique night out for everyone. You don't have to be a Witch! It's a costume ball, which means just dress up in anything that makes you feel magickal. I love that it's a night to come together to experience cool music, dance, share in positive energy and have an adventure! The Ball will get your winter off to the hottest start.
What can people expect on the night?
People will have a totally unique night out with two exciting witchy bands and a Magickal Moon Blessing Ceremony conducted by real Witches, being the amazing Tracy McFie and Larissa O'Neill of the mystical Wyld Tribe.
You don't have to join in – just watch and feel the positive energy work it's magick on you. P.S. You can totally join in if you want to!
The Witches Ball is for everyone looking for a totally unique night out at a really special venue. Dance, laugh, jump around, get spellbound! You wont regret coming to the Witches Ball!
Can you tell us a bit about the bands playing at the Ball?
I love Witchy Djypsies! They are a 7 piece band, with an amazing female singer, and they get everyone dancing with their gypsy ska grooves and feels, their fusion rhythm brings on the inner fire to warm every winter heart! Their recent album launch sold out the Sonar Room in their local Fremantle. Here's their Facebook: https://www.facebook.com/TheWitchyDjypsies/
Seawitch is my new band! We are rock with a pop edge… think Blondie meets Queens of the Stone Age. I used to sing in an electro rock band called Def FX – I'm known to get wild and witchy on stage…! And I create my lyrics from my Witches Book of Shadows – every song is a spell. The Ball is also the launch of our debut self-titled vinyl EP and the first single, 'Witch Hunt' is about reversing negative energy and allowing love and freedom into your life.
Check out our website: www.seawitchtheband.com
Our limited edition vinyl EP (only 200 pressed) and cool t-shirts will be availableat the Magickal Marketplace on the night too.
You can learn more about Fiona at her website or by heading to any of the links below!
https://www.facebook.com/TheWitchyDjypsies