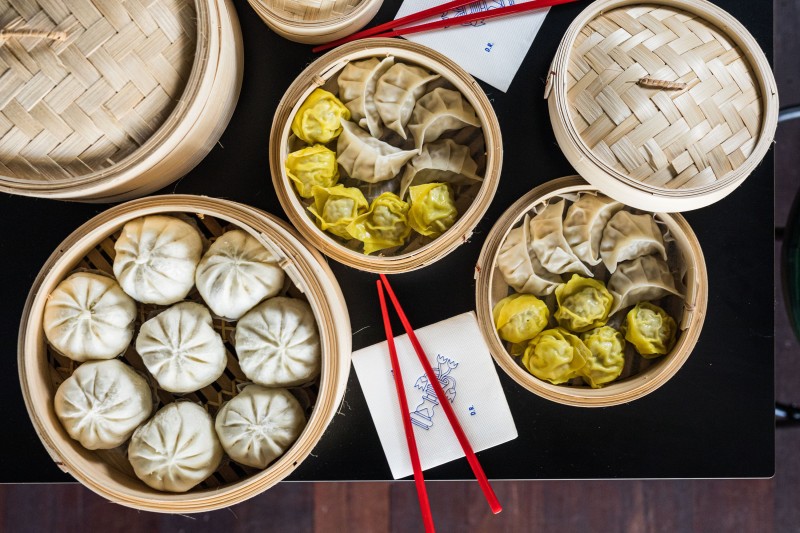 Yum Cha couch party step-by-step guide:
1. Pre-order a boozey Yum Cha pack for two
2. Book a Zoom date with your pals
3. Download the Double Rainbow Zoom background here
4. Pop the Prosecco to this week's dumpling playlist by local selectors Turnt Tables
5. Watch our cooking instructions here. Fill a large pot with water and bring to the boil. Transfer dumplings into bamboo steamer (lid on) and sit atop of boiling water 8 mins. Set aside dumplings. Transfer buns into bamboo steamer (lid on) and steam for 15 mins. Using oven mits, remove bamboo steamer from the heat. Transfer dumplings and buns to a plate with sauce. Get your chopsticks ready!
6. Zoom in, add the virtual background and have a Yum Cha party with friends
Frozen Yum Cha packs are available for pre-order. Purchase any time to arrange pick up or delivery during our usual hours of trade. Thurs-Sun 5pm-late. ORDER ONLINE.