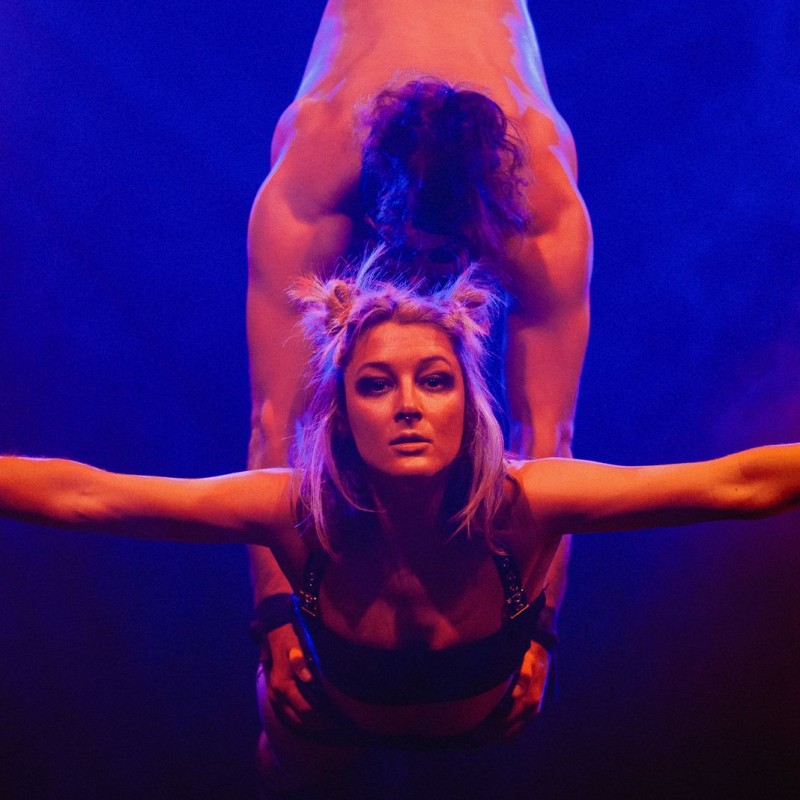 YUCK Circus is bringing their brand new show WREKD to The Rechabite this December starting next week. But it's not just another show...

​
​Purpose made for The Rechabite Hall with wall-running, signature tricks, and delectable platter boxes on hand, this is your chance to see YUCK Circus in a totally new way and escape into an absurd, high-octane apocalyptic world!

Having performed at Fringe festivals across the globe, collecting a slew of awards including the prestigious Martin Sims Award at Fringe World Festival, the female-led West Australian circus troupe are back on Aussie shores. Ready to go bigger than ever before — combining their signature high-flying acrobatics and larrikin antics into a full-throttle night of frenzy.

With authentic storytelling, powerful physicality and raw Australian humour, YUCK Circus isn't lightly throwing around women's issues – it's literally throwing women.

Make it a real night out at The Rechabite with a WREKD VIP experience. VIP ticket holders will enjoy loaded grazing plates and desserts during the show with seating on the ground floor benches or first balcony. Discounted group tickets are available, perfect for end-of-year parties with friends or the work gang. Fill up while the acrobats tear the house down.

Rev up ya pit-bike, grease back ya mullet, and jump on the Boss's beer tab… it's time to get WREKD at The Rechabite.

WREKD shows opens at The Rechabite to a SOLD OUT crowd December 1 with the remaining season running December 2 - 19, Thursday to Sunday, 6pm. Tickets on sale now via therechabite.com.au. For 18+ audiences.