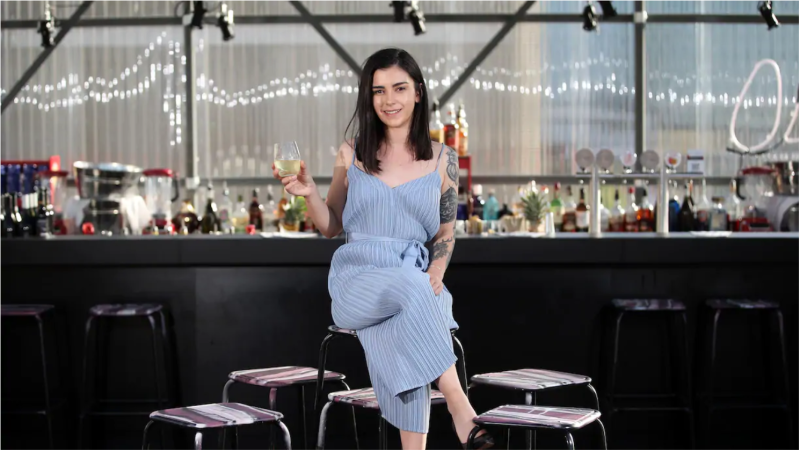 Why 'game-changers' Hearth, Double Rainbow, the Royal Hotel, and Hyde at The Adnate are a vote of confidence in Perth's restaurant scene
A slew of new, important and landmark restaurants have opened in Perth this week. They are game-changers, evidence that WA's re-energised and innovative restaurant sector is taking bold and expensive risks with an eye to the future.
Hearth at the Ritz-Carlton, Double Rainbow at Rechabites Hall in Northbridge, the Royal Hotel in the city and Hyde restaurant at The Adnate, also in the city, are all big- dollar votes of confidence in the local restaurant and dining scene.
Collectively these new venues consolidate the growing trend for large luxury hotel restaurants, big modern pubs with food-driven offers and far-sighted investment from deep-pocketed investors.
Hearth opened yesterday — a true ground-breaker with a menu both brilliant and reassuringly simple.
Ritz-Carlton general manager Dario Orsini said the belief and investment in bold new restaurant projects has a lot to do with Perth and its place in the world.
"There are quite a few factors. Perth has a confidence now and a lot to offer, which is being noticed by the increasingly wealthy leisure travellers from nations in our region," Mr Orsini said.
"Asian and Indian time zones work better for Perth than for the other capitals, and long-haul flights are also bringing Perth closer to key markets. Perth people, too, are increasingly more food and dining literate, because they travel a lot."
At the historic Royal Hotel, which opens today after a $13 million dollar refit, it's "all about a return to a proper pub with destination food and historic charm on the city's busiest corner", according to new owner John Parker.
He said none of these game-changer restaurants would be able to make these big investments were it not for the evolving tastes and expectations of Perth diners and investments in infrastructure like Yagan Square.
"People are being drawn back to the city and many of them want a good, modern but old-school pub with great food," Parker said.
The Royal combines all the design cues of a historic pub — front bar, vintage photos, heritage colours and a creaky staircase — combined with modern artworks and an imaginative cooking program. Its site, on the corner of Wellington and William streets, is bound to make it Perth's "it" pub.
Also open for business this week, Double Rainbow is a surprise package. Despite its seemingly low-key, mod-Asian street food, it is a groundbreaker by dint of dishes never before produced in Perth with such clarity and assertiveness.
The Adrian Fini-Marcus Canning project has been years in the making and is just one element in their Rechabites Hall project, which includes a rooftop bar, performing arts venue and a basement events space.
Like many before it, Double Rainbow was chasing the elusive hyper-flavoured, bombastic Asian cooking styles that have made Melbourne establishments like Chin Chin and Gingerboy famous.
But it is the first Perth restaurant to so comprehensively nail the concept.
In Hay Street, Hyde has breathed fresh air into the hotel restaurant concept with a West Hollywood-style restaurant and pool deck serving simple, Instagram-worthy food.
The Hyde's restaurant manager Derek Walsh says the current spate of opening was all about confidence.