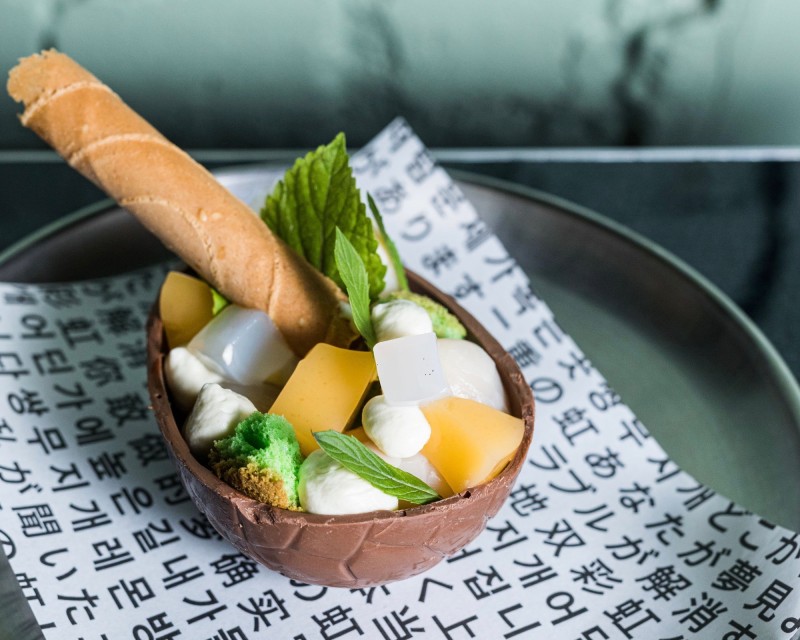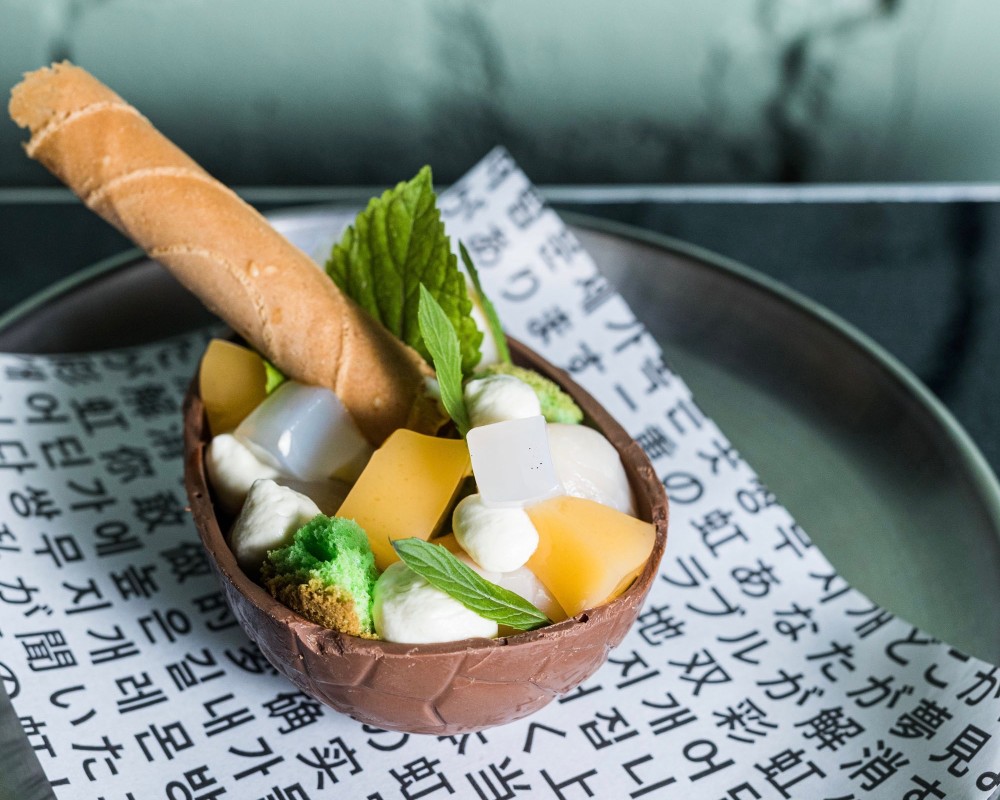 Happy Easter 🐰Double Rainbow's Head Chef Danny Sanchez whipped up a Tropical Egg Trifle recipe for The West Australian. Use up your leftover Easter eggs with this tropical delight.
"You can get all of the ingredients from an Asian grocer and there are quite a few along William Street. For the pandan sponge, there's no better place than Esther's Cake Shop in Northbridge. It's important to be supporting our neighbours right now. For an adults-only version, add a splash of tropical liquor like banana rum." Danny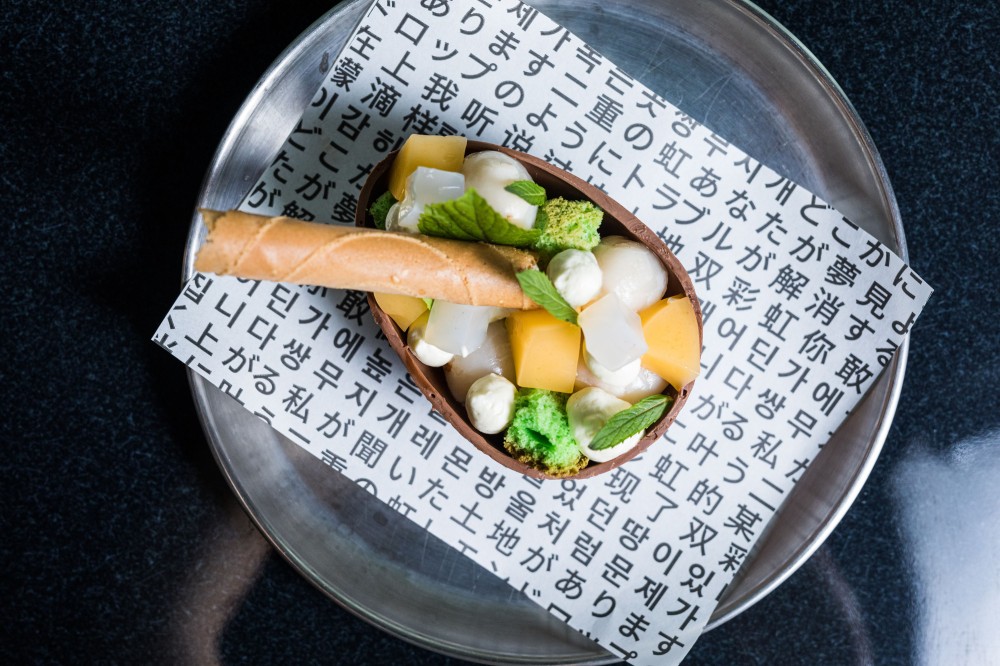 Ingredients
Large Cadbury egg
150g whipping cream
1 pkt coconut milk power (or 15g of coconut cream)
1 pkt Mango jelly/pudding (Golden Choice brand)
Coconut Gel/Jelly in syrup (Chaokhoh brand) (strained)
1 can Lychees (Aroy-D brand)
1 slice Pandan sponge
Banana rum (optional)
Chinese Egg Roll Cookies (Blossom brand)
2 sprigs of mint, leaves onlny
Serves 2

Method
Unwrap the chocolate egg, make sure you do this step very fast as the chocolate will start melting. Grab a sharp knife and heat the blade over flame or by running it through hot water, if using water make sure you dry the blade before cutting the egg.
Make the coconut cream by mixing 150g of whipping cream and 15g of coconut milk powder and whip until thick. Place the mix in a piping bag or a sandwich bag and snip the end.

Make sure you get a nice firm jelly like the one we used to get back in the day at the school canteen. Dice the mango jelly.

Break apart the pandan sponge. If you choose to add any liquor, make sure you don't add too much and that the sponge still has one structure.

Place the pandan sponge at the bottom and build the trifle with different layers of fruit, jelly and cream. The sponge will soak up all the juices from the lychees and the jelly.

Garnish with mint leaves and the egg rolls. Feel free to add any other garnishes like roasted coconut or even flowers. The sky is the limit and you are the artist!

Take lots of photos, eat up and enjoy life.