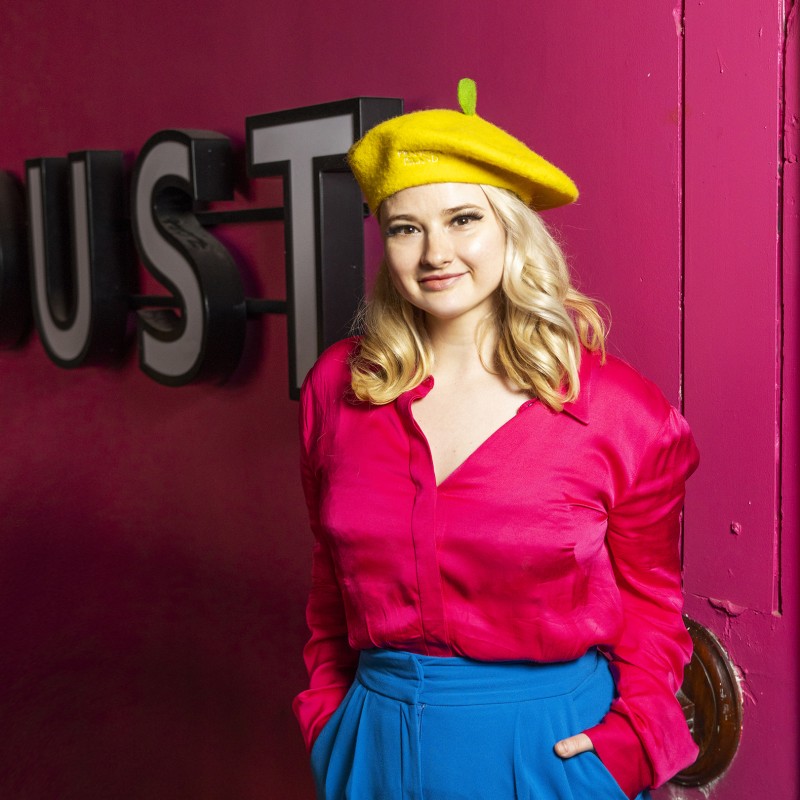 Introducing our newly appointed Live Performance Program Manager, Cléo Schurrer!
Bringing a wealth of experience to the role, Cléo has worked at Perth Symphony Orchestra as well as holding the position of Program Director at The Ellington Jazz Club for nearly eight years.

Well versed in the world of Fringe, Cléo has ten Fringe World Festival independent venue seasons under her belt and in recent years has stepped into producing her own shows, working with Perth's best drag, burlesque and cabaret performers.
Of the role Cléo said that the appointment was a dream realised. "My ever-expanding creative world led me to apply for this role at The Rechabite, and I am overjoyed to have been invited to join the team of such a wonderfully eclectic venue. Their passion for creativity is strongly evident in all that they present, and I'm very proud to be included."
Since re-opening its doors in late 2019, The Rechabite has hosted some incredible talent including Reuben Kaye, Parquet Courts, POND, Skinonskin, Betty Grumble, and Spacey Jane to name a growing few. This year the venue played host to Perth Festival's contemporary music program which saw international sensations Peaches, Angel Olsen, and Bikini Kill all perform in the main hall.
Cléo said that she is excited to see what lies ahead for the venue. "The Rechabite being a multi-space, multi-configuration venue means that the possibilities are vast, and I'm very excited to collaborate with Live Music & Club Program Manager Kiera Owen to continue to create an incredible space for artists to present their work, and an exceptional experience for those who come to visit it."