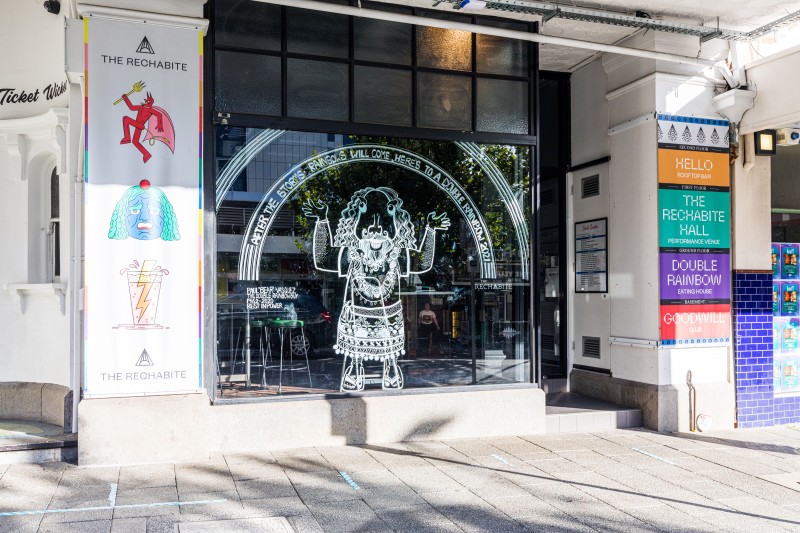 While these days Paula Hart is globally known for some big iconic metal lace on that supermarket, the immediacy and mischief often missing in public artworks meant an opportunity to grab the paint pens and draw on our windows was too good to be missed

The Double Rainbow Restaurant pays homage to "the double rainbow guy", Paul Vasquez, whose unbridled joy at the sight of two concentric rainbows made him a YouTube star. For the festive season our double rainbow guy donned his Christmas reindeer sarong and bauble necklace to welcome in the New Year…. And like all the best Christmas decorations we kept him up till Easter!

Hopefully you got to see Paula's 'double rainbow guy' in the flesh, for now we say goodbye to her fantastic artwork!