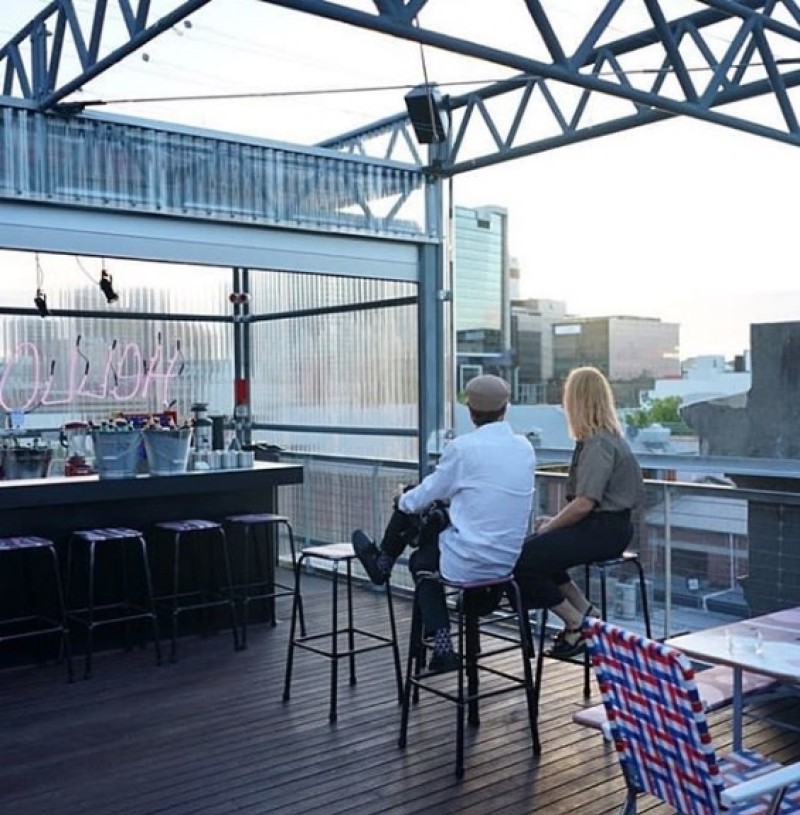 Here's All The Rad New Bars Around Perth And Freo To Hit This Summer
"Summer is coming (see also: here!), which means its dastardly sibling the silly season is rapidly arriving. A time to relax, unwind, and look back on the year that is somehow already over, it's very much a time to imbibe in a few quiet beverages with friends and family.
Around these parts, we're already pretty spoiled for choice when it comes to exceptional boozeries to let your hair down, but believe you us when we say things are only getting better.
There's a swathe of swanky new venues that have opened or will be opening soon, so we've compiled a handy list to help you seek them out, and perhaps stake a claim as your new favourite watering hole:
The Rechabite
This one's just opened along Northbridge's beloved William Street strip and has already caused plenty of fuss in a few short weeks. Three storeys with multiple bars (including rooftop views and wonderfully dark basement), a theatre room and an Asian-fusion restaurant, there's literally something for everyone. And get down in the next few weeks to catch their seven-week opening production Boom Boom In The House Of Casa Blah Blah. With the whole shebang brought to you by Marcus Canning (Fringe World, Rooftop Movies), you know you're in adventurous and most importantly fun, hands."
224 William St, Northbridge
Source: https://perthisok.com/eat-drink/perth-fremantle-new-bars-2019/?fbclid=IwAR1rem0bburWQt0GyKfpn-097YL8Wq0Hpk6U2ouYzUCjqGYNlBKCgBz9zio