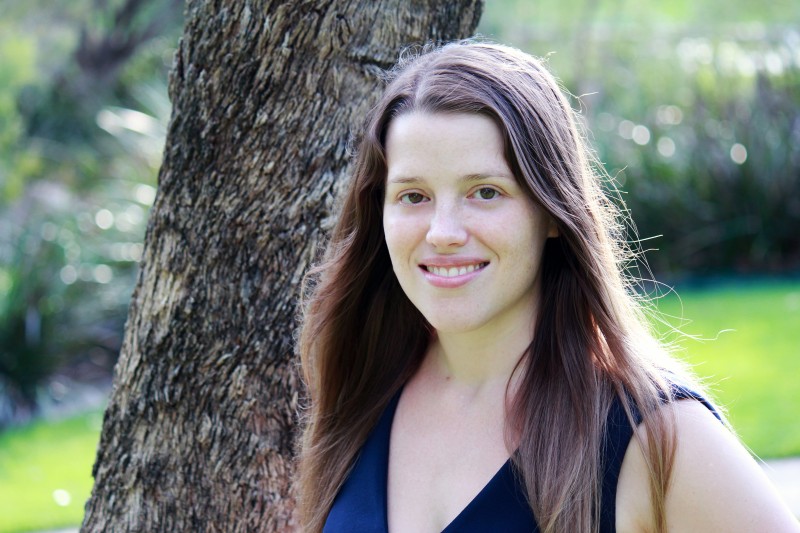 Ahead of the Ubud Writers and Readers Festival this coming weekend we spent 5 minutes with author Rebecca Higgie to ask her about her practice as a writer her upcoming session at the Festival, Weaving Mythical Characters and Magic Realism happening this Saturday, October 9.
Rebecca, your work sounds fascinating. Tell us about your creative practice, how would you describe it? What inspires you?
My work, particularly The History of Mischief, is interested in how we use storytelling to deal with grief. The story follows a young girl and her adult sister who are grappling with the sudden loss of their parents. They move to their grandmother's abandoned home and there, under the floorboards, they find a book. This book goes over 2000 years of history, tracing the acts of magical people known as 'mischiefs'.

I am inspired by odd bits of history, and ground the magical elements of my work in real places, events and people. As a writer, my creative practice involves letting an idea brew over a long period of time, doing far too much historical research, and then finally writing. The History of Mischief took 12 years to research and write!
Tell us about your session Weaving Mythical Characters and Magic Realism, what can people expect from this session?
Expect the unexpected! On the surface, Ayu Utami and I don't have a lot in common. Ayu is a pioneering writer of women's erotica in Indonesia, and I dabble in an odd mix of historical fiction, magical realism and contemporary Australian fiction. What links us is our deviation from the bounds of genre. In our session, you can expect the magical, but you can also expect insights into writing outside genre conventions, coming of age in writing, and maybe even a bit on the politics of writing.
What does this year's theme of Mulat Sarira mean to you?
To me, this year's theme is a call to reflect on the truth behind fiction. The History of Mischief tells many stories from different time periods and places, while also reflecting on who has the power to tell and use stories. In the book, stories are used to both obscure the truth and to set it free. As writers and readers, it's important to reflect on the truths, falsehoods and politics behind the stories we use to make sense of our world.
What are you looking forward to at this year's festival, what are the highlights for you?
There's so much! The book launch/concert of Kalyakoorl, ngalak warangka (Forever, we sing) is a highlight for me, as well as the poets of this festival. The panels on First Nations Poets, Poetry and Politics, and Performance and Poetry are exciting. Recent WA poetry collections have been the perfect mix of the political and the personal, while also having the rhythm and music that so typifies good poetry for me. Even if you're not normally into poetry, check out the work of Emily Sun, Elfie Shiosaki and Hasssan Al Nawwab.
I'm also looking forward to being a presenter at the festival. My husband Yirga Gelaw Woldeyes is an Ethiopian poet and scholar who presented at the 2019 Ubud Festival. I attended the festival as an audience member, always with our baby in my arms, and felt such a warm sense of community. I'm looking forward to being on the stage this time!
Connect with Rebecca at the Ubud Readers &Writers Festival Perth, and on her website, Instagram, Facebook and Twitter.
The Ubud Writers and Readers Festival is on this Saturday the 9th and Sunday the 10th of October. For full session information and tickets head to: www.megatix.com.au/uwrf