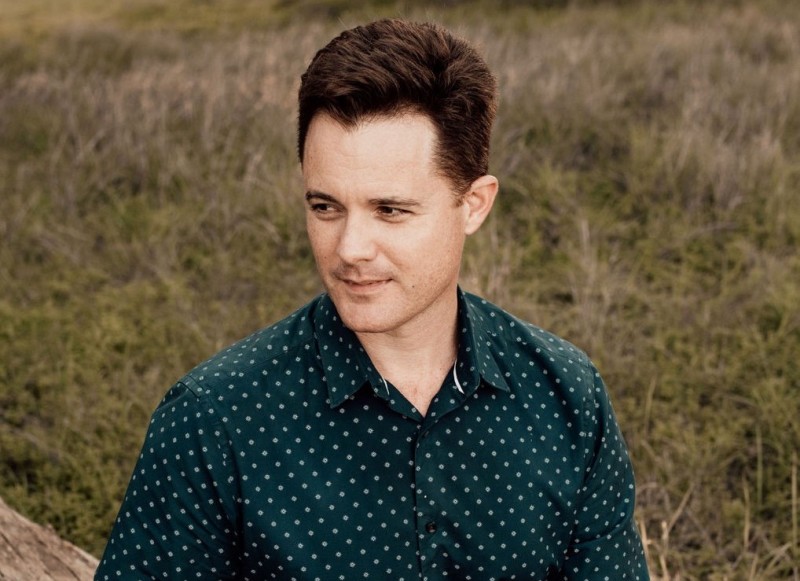 Ahead of the Ubud Writers and Readers Festival this coming weekend we spent 5 minutes with author David Allan-Petale to ask him about his experiences as a travelling writer and his upcoming session at the Festival, Roads Less Travelled, writing in the time of COVID happening this Sunday, October 10.
David, you have a strong connection to Ubud, having spent time writing your debut novel Locust Summer there. That must have been an amazing experience, what was that like for you?
Ubud to me was rising very early before first light to write in the cool dark on the balcony at our place on the rice paddies. Then to see Augung rise with the light of a new day in a place that welcomed me so strongly, and taught me so many lessons, and has stayed with me ever since. Some of the happiest days of my life were spent in Ubud, and I ache to go back. Writing Locust Summer there was quite simply perfect.

Tell us about your session Roads Less Travelled, writing in the time of COVID, what can people expect from this session?
Lockdowns. Closed borders. Dashed plans. Writing can still take us places though - and I'll be on stage with Indonesian travel writer Augustinus Wibowo to discuss with the ABC's Christine Layton how travel and creativity can help us transcend. I think people can expect a lively discussion with some deep themes. I'm really looking forward to hearing Augustinus share his many journeys and what they've taught him. And I've got a few yarns up my sleeve ...

What does this year's theme of Mulat Sarira mean to you?
Writing Locust Summer was as much a journey of self discovery as it was discovering the story and its characters, with travel acting as a kind of skeleton key that showed me a new world. The praxis of doing the work to discover why I was doing it and what it meant was as vital to the writing as spelling and grammar, and made me question all my motives and insights as I put the words together. No writer creates in a vacuum - we inhabit ourselves to find the right words, and the struggle of doing that is what makes it so compelling.
What are the highlights of this year's festival for you, what are you looking forward to?
River of Smoke is one of my favourite books so seeing Amitav Ghosh speak will be a thrill. I'm also a big fan of Viet Than Nguyen, who writes the most devilishly funny and thought provoking stories. But just being in the Rechabite with so many voices and topics to discover will be akin to falling down the rabbit hole in the best possible way.
The Ubud Writers and Readers Festival is on this Saturday the 9th and Sunday the 10th of October. For full session information and tickets head to: www.megatix.com.au/uwrf